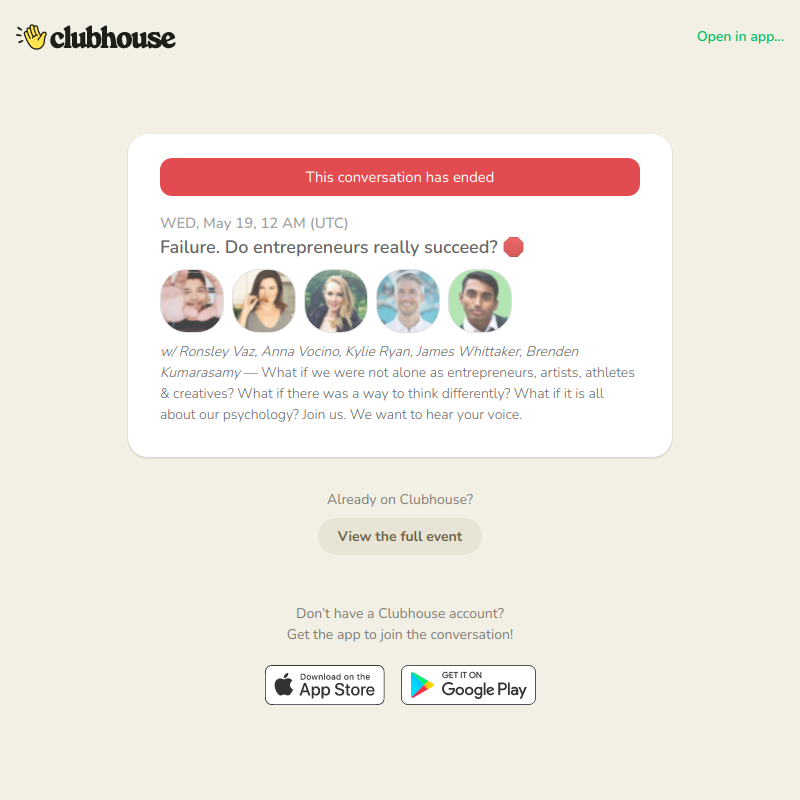 Brisbane Date & Start Time:May 19, 2021 10:00 AM

Event Description:Failure. Do entrepreneurs really succeed? 🛑
From The Psychology of Entrepreneurship
What if we were not alone as entrepreneurs, artists, athletes & creatives?
What if there was a way to think differently? What if it is all about our psychology?
Join us. We want to hear your voice.
https://www.joinclubhouse.com/event/MKJLV15J

Failure. Do entrepreneurs really succeed?
Ronsley is the founder & chief day dreamer at AMPLIFY. He is an author, speaker & serial entrepreneur.
He has a Masters' degree in Software Engineering and an MBA in Psychology and Leadership. He is known as the creator of We Are Podcast – the first Podcasting Conference in the Southern Hemisphere, and the host of The Bond Appetit Podcast and Should I Start a Podcast. He has an audience of over 3 million in 133 countries.